Residential Roofing, Siding, & Gutters

Whether you need a new roof on your existing home or are in need of an emergency roof repair, we are the area's most trusted residential roofing team. Our licensed, professional roofers will work quickly, efficiently and with minimal disruption to your home life. We are also available 24 hours a day, 7 days a week for your emergency roofing needs!
We'll work with you or your contractor to achieve the quality final product you expect. We keep up to date on zoning laws, building permit requirements and homeowners association guidelines, so you can be sure to get your roofing job done right the first time.
A complete list of our residential roofing services includes:
Gutter installation and cleaning
Residential roofing
Re-roofing
Certified roof inspections
Roof repair
Siding
Windows
Decks

Doors
Remodeling
Home Additions
Facia and Soffit
Flooring
Power Washing
and much more!
Explore Residential Roofing Types:
Metal Roofing and Steel Shingles
Snap Lock Standing Seam Metal Roofing
You can depend on our expert re-roofing services for your construction needs. Give us a call today for a free estimate on your next residential re-roofing project.
---
Siding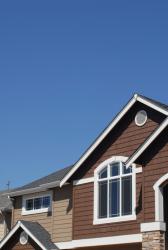 Specializing in residential siding installation, Propoint Roofing & Construction is committed to providing quality siding to customers in La Crosse, and we offer the finest vinyl siding products available. Whether you're looking to enhance the look of your house, increase its resale value or perform repairs, our qualified and experienced contractors will help you figure out the best option to fit your needs and budget.
We offer siding in a wide variety of styles, colors and trims, including:
Aluminum
Brick
Cedar Shingles
Durock
Engineered or Composite Wood
HardiPlank and HardiPanel

Seamless Steel
Stone
Stucco
Vinyl
Wood Clapboard
Call us today to schedule a free in-home consultation!
Gutters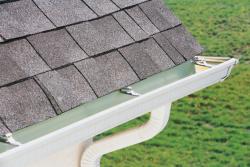 When building a new home, gutters are a necessity to divert the rain from your roof to avoid structure damage, damp walls and mold.  When you already have gutters, it's important to replace any that are leaking as leaks can cause rotten fascia board.  And when installing or replacing gutters, it is important to use a company with experience in gutter installation.  Issues at installation, such as incorrect pitch, can cause the very problems you're trying to avoid.
Our years of experience with gutter installation is evident on every job. Our professionally trained installers are dedicated to your 100% satisfaction, and we use only the best gutter materials.
Let our experienced staff assist you today.  Call for a free estimate or to make an appointment now!
LOCAL RESIDENTIAL ROOFING PAGES