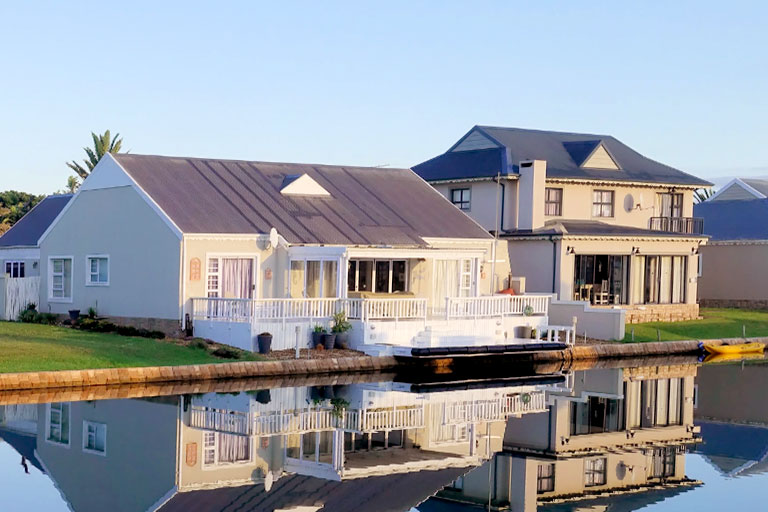 Your house will stay by your side even when no one else will; choosing the right one may turn the course of your future. However, you will keep reminiscing over your mistakes and regret your decisions if you happen to make the wrong choice. Your home will provide you with shelter and comfort; under its roof, you will forge new bonds and make a family. A house without a roof stands as useless as a bulb without a filament; a damaged roof will remain a liability over time. Before purchasing a home, you must ensure that its roof shines spotless, without a hint of moisture and possible signs of fungal infection.
For those looking to purchase a house, this article could act as a guide to help you accurately deduce the condition of the roof. Buyers must always know what to look for in the roof of a residence before making their final purchase decision!
Fungal Infection
Often, due to excessive exposure to moisture, the roof tends to fester bacteria and fungi, destroying the structure in the process. The fungi use the humidity to increase, spreading throughout the roof, weakening the roof. Fungal infection can often lead to health hazards; people living in the house may get exposure to diseases and illnesses. Before purchasing a home, one must double-check roofs for possible signs of growing fungi!
Broken and Missing Shingles
At times, homeowners and construction workers forget to cover the entire roof with tiles or shingles. In such cases, the bare top remains exposed to the extremities of nature. Often, moisture from a heavy rainfall seeps through the exposed roof and damages it in the process. At first, such cases might not look extreme, but they might lead to severe problems when left untreated. While purchasing such a house, one remains cautious and watch out for missing tiles and shingles.
Gutter Blockage
One must ensure that the gutters remain clear of debris and accumulated dirt. Such issues can be resolved quickly, without spending a considerable sum of money. If channels remain blocked, water won't find its way down to the drains and will stagnate on the roof. Stagnant water will seep through fissures and cracks, damaging the ceiling in the process!
Water Staining
What stains can become a huge problem when left unchecked and untreated. These stains typically show on the ceiling at the topmost floor of a house. No matter how desperately you may attempt to cover them up, they will show in due time.
Roof Aging
No matter how much you take care of the roof, an old roof will fall apart in due time. No matter the repair, one can never replace a roof completely! While purchasing a house, you need to ensure that the top still has some life left in it!
For those trying to buy a house, the roof must remain strong. Neglecting the roof may breed undesirable consequences, exposing you to uncomfortable situations. If you do not wish to tackle water damage, leakages, fungal infection, and probable physical illnesses, watch out for the roof!


About ProPoint Roofing of La Crosse, WI
ProPoint Roofing & Construction is a roofing contractor based in La Crosse, WI. La Crosse, Wisconsin is a city of approximately 50,000 residents, nestled between the Mississippi River and the Bluffs of the "driftless" region, also known as the Coulee Region. The origins of the city date back to the settlement in La Crosse which began with the arrival of fur trader Nathan Myrick in 1841. The city features multiple colleges and universities including the University of Wisconsin La Crosse, Western Technical College, and Viterbo College. The beauty of La Crosse is prevalent throughout it's numerous beautiful parks including Myrick Park, Pettibone Park, and Hixon Forest.

You can learn more about the City of La Crosse by visiting the La Crosse Area Visitor and Convention Bureau.
Contact Us:

ProPoint Roofing & Construction
W5585 County Rd MM #410
La Crosse, WI 54601
(608) 386-7338
https://www.propointwi.com/

Directions:
https://www.google.com/maps?cid=9104957614717147454
Find us on Social Media

Facebook: https://www.facebook.com/propointroofingandconstruction/
Twitter: https://twitter.com/propointwi
Pinterest: https://www.pinterest.com/propointroofingonline/
Blogger: https://propointroofing.blogspot.com/
WordPress: https://propointroofing.wordpress.com/
Tumblr: https://propointroofing.tumblr.com/