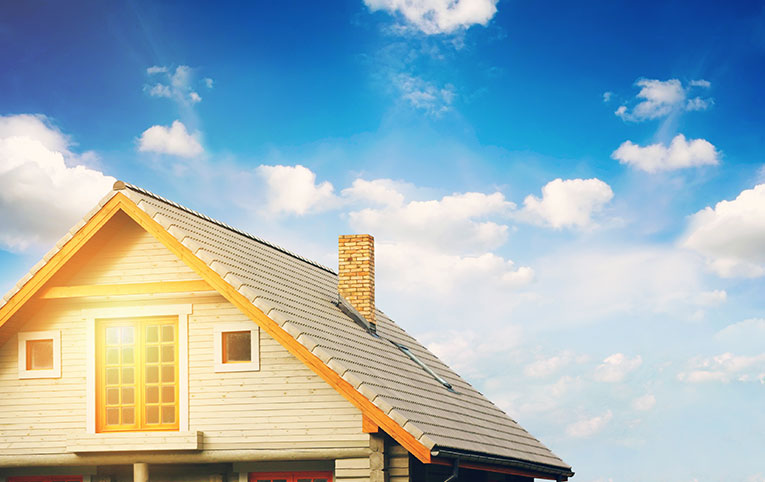 3 Things to Inspect on Your Roof Before the End of Summer
by ProPoint Roofing & Construction
When planning summertime home and yard maintenance, don't overlook
your roof! Summer is the ideal time for roofing maintenance, in anticipation of the
storms and temperature extremes of autumn and winter. Your home is an
investment, and your roof its valiant protector. It's time to give that faithful friend
some good old TLC.
You can perform a few basic assessments on your own, before consulting
with an expert local contractor about what repairs, if any, are necessary.
1. Scope out your shingles. Shingles are your home's first line of defense against
bad weather. Look carefully for loose, damaged or broken shingles – they're not
just an eyesore. Poorly-maintained shingles can result in costly water damage,
and they're also more likely to break free in a storm, becoming destructive fast-
moving projectiles that can cause property damage and even injuries.
2. Scrutinize your skylights. If you're fortunate enough to own a home with
skylights, take a close look at them – they might be letting in more than just the
sun's rays. If the panes are cracked or the seals have deteriorated, you might be
risking a deluge at the worst possible time. Waterfalls can be beautiful, but not in
your living room.
3. Get a gander at those gutters. If gutters are clogged or the troughs are
damaged, water pooling on the roof can cause significant damage to your
possessions and even the structural integrity of your home. Water seepage
causes mildew, mold, and rot, and sometimes even catastrophic failure. Make
sure that you're performing gutter maintenance at least annually.
You should always count on scheduling an annual service visit from a roof repair
expert in your area. Now is the time to prepare for the coming months, to make sure
your roof is doing its job – keeping you, your family, and your belongings safe in the
months and years to come.
Related Articles: